TheAdministrative Capacity Index applied to Municipalities, Unions of Municipalities, Regions, has created a database on transparency, efficiency and public administrative integrity. 
The database offers comparative data by type of Administration on six macro-areas: budget, governance, personnel, services, contracts, environment.
Each macro-area is broken down into indicators, which usually vary from 50 to 60.
More specifically, the database makes available:
the comparative measurement of transparency, anti-corruption and efficiency, by type of PA (Municipalities, Regions, etc.) and identification of a benchmark;
the annual assessment of the single PA on six macro-indicators: budget, governance, personnel, services, contracts, environment;
the identification of strengths and weaknesses of each PA;
the chronological trend of each single PA, as well as of the single types of PA.
It also provides an indicative compass for an operational support to the PAs, in particular to improve weaknesses, mainly related to transparency, anti-corruption, service delivery, performance, quality of spending.
In Europe and around the world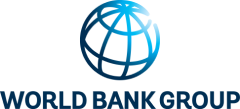 Fondazione Etica is an official partner of the World Bank – GPSA since 2018.
The honorary President, Paola Caporossi, has been invited to Washington several times, meeting the heads of the GPSA Program, as well as the Executive Director. She also held a seminar on the transparency, integrity and efficiency of the PA.
The Administrative Capacity Index was mentioned by the World Bank in a study done for the Arab League.