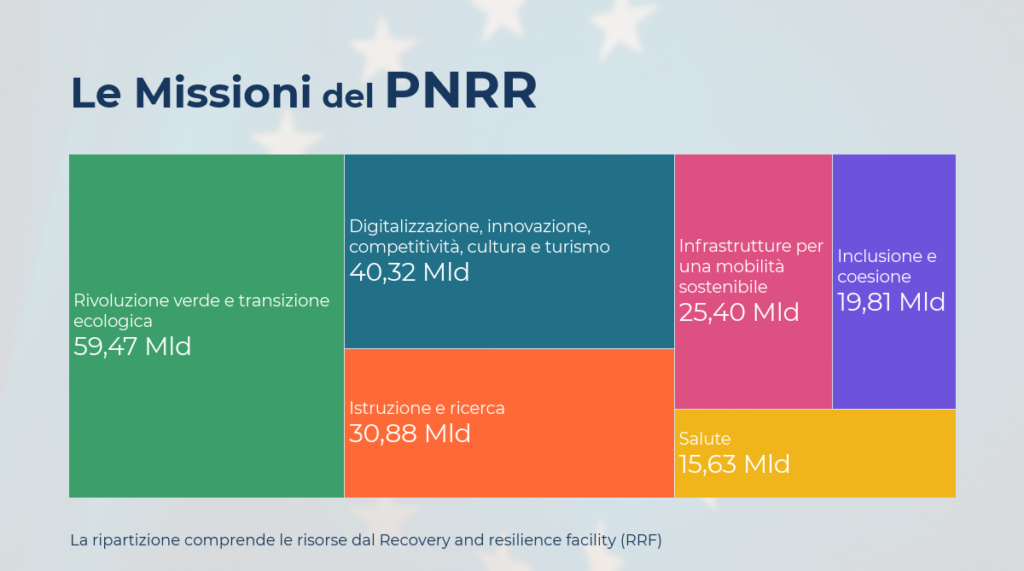 We publish a summary on:
what is PNRR
what is the governance
what are the deadlines
The current state
the next steps.
In fact, the Government is behind on the roadmap: it has done only about 30% of what it owes on the basis of the timetable agreed with the European Commission by 31 December next. For example, all the rules governing the use of the funds that have arrived and will arrive are missing.