Fondazione Etica report on real estate assets and ability to manage the balance of active and passive rents: negative annual per capita yield for both
It's called the 'Public Rating Report of Municipalities' and it's a report that concerns the reporting of institutions on real estate and the management capacity in terms of active and passive rent balance. It was created by the Ethical Foundation and on Thursday, on the pages of The Corriere della Sera, an anticipation of the study has come out which also involves Perugia and Terni: the Umbrian cities are among the worst among those taken into consideration for the analysis.

Real estate assets A tool that also makes it possible to evaluate the management capacity of the administrations: «A third of the Municipalities – announces Fondazione Etica – of the sample did not comply correctly with the standard», others do not publish updated data or, in some cases, do so only in part. In essence, the report measures the annual per capita income for each citizen deriving from property management.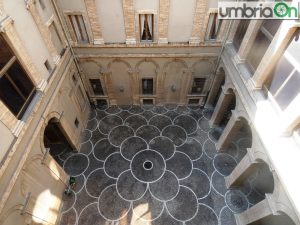 Treviso at the top At the head of the study ranking is Treviso with 38.91 euros per year per citizen: the Veneto municipality is the most virtuous in terms of efficiency in the management of real estate assets. On the podium there are also Cuneo (14.20) and Brindisi (13.20), followed by Teramo and Ancona.
Perugia and Terni down Among the institutions analysed, Terni registers a -2.04 euro per citizen per year, while Perugia - not present in the list, communicated directly by the president of the Foundation, Paola Caporossi - has a figure of -10.57. Who does worse? Cosenza, record holder in the negative, scores -23.8. Among the worst there are also Syracuse, Parma, Olbia and Brescia. « Municipalities – concludes Fondazione Etica – are obliged, by law, to publish the list of land and buildings owned, some limit themselves to providing a mere list of assets with insufficient information elements. Without, for example, the destination (residence, office, etc.), the actual use (asylum, storage, etc.), the surface, the value».