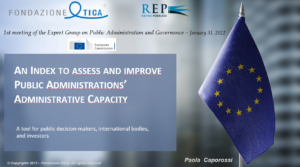 Fondazione Etica took part in the first meeting of the Expert Group on the Public Administration and on the Governance summoned by Directorate General for Structural Reforms of the European Commission.
At the inaugural session, chaired by the Director General of DG Reform, Mario Nava, attended by representatives of national ministries of the 27 member states and Norway. For Italy, the Head of Cabinet of the Department of Public Administration intervened, Marcella Panucci. The meeting was also attended by European and international organizations, including OECD, World Bank, Council of Europe, EIPA, European Parliament, ECFIN.
The intention of the Commission is to create a platform for discussion on the Public Administration among the member countries. In fact, the latter is called to play a central role in the post-pandemic economic recovery and it is important, for this reason, to be able to share experiences and good practices: while differing in sometimes very different peculiarities, the European public administrations are called to face the same challenges.
THE data, in particular, they play a crucial role to know the current state of Public Administrations: starting from them, DG Reform will be able to refine its support tools to strengthen the administrative capacity of countries with more targeted actions on their individual needs.
Bringing data to the PA, he underlined in his speech David Mair – Joint Research Center of the European Commission – to support the public decision-maker: "good science at the right time and in the right place, so that it is on the desk of the decision makers and administrators exactly when they need it".
In front of the more than one hundred participants of the meeting, Paola Caporossi explained what theAdministrative Capacity Index elaborated by Fondazione Etica: a measurement index of public governance, based on objective data that Public Administrations are called upon to publish in Italy, but not only there. Since all EU member countries, with the exception of Austria and Luxembourg, have adopted a law on the right of access to PA records and information, theindex is also applicable outside the Italian borders.
This was also confirmed by a pilot project which the Foundation has been mandated by the European Commission – Royal DG, in 2021, relating to a sample of EU countries: Spain, Ireland, Finland, Czech Republic, Romania.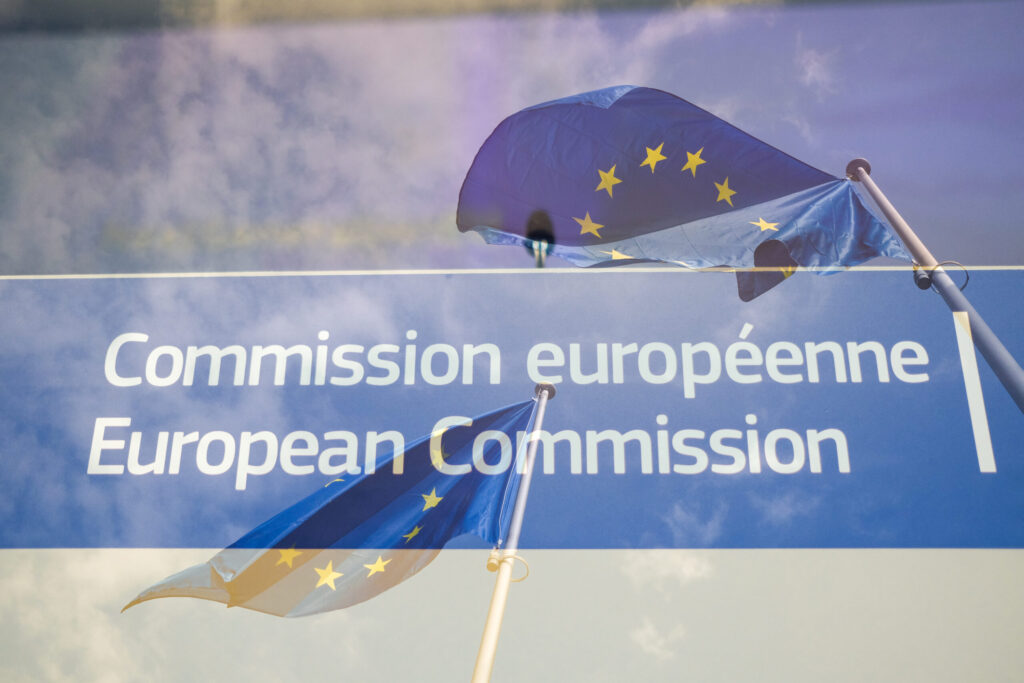 This is how DG Reform describes the meeting on its website:
"The Union has been supporting administrative capacity building in the Member States in the past 20 years, but further actions are needed in order to minimize the gaps in the quality of public administration in the Member States. (…)
It is, therefore, necessary to set up a group of experts in the field of public administration and governance and to define its tasks and its structure.
The group should support the implementation of Union legislation and policies, as well as coordination and cooperation with Member States and relevant stakeholders in the area of public administration modernization taking into account the work of existing thematic networks in the area of public administration.
The group should advise the Commission on issues related to public administration transformation and reforms, including those supported by the Instrument.
The group shall be chaired by the Director-General of the Commission's Structural Reform Support Support."