Curriculum in English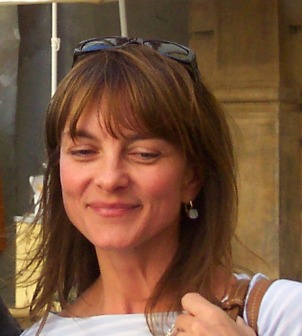 ---
Senior expert in:
– innovation and evaluation of Public Administrations, measurement and comparison of administrative capacity, e-government and open-government, public governance capacity building, smart cities, ESG sustainability of PAs;
– transparency and prevention of corruption;
– participatory processes, civic engagement;
– social impact innovation and social impact investing.
---
Graduated cum laude at the University of Florence (Italy), Faculty of Political Science "Cesare Alfieri", Paola Caporossi pursued her postgraduate studies at Rutgers University (New Brunswick, N.J.) and at the Institut d'Etudes Politiques (Paris) with Yves Mény.
She was a Visiting Scholar at Columbia University (New York) with Giovanni Sartori. She is a member of the Italian Society of Political Science and of the Register of Independent Evaluation Bodies at the Ministry of Public Governance.
Since 2008 she is co-founder and honorary president of Fondazione Etica, which focuses on Public Administration assessment, transparency and prevention of corruption, innovation with social impact.
In 2015, she founded, and now chairs, the Public Rating Agency, dedicated to the development of a synthetic index for PAs.
Since 2017 she is Coordinator of the GovLoc Lab (Research Laboratory on Local Governments) of LUISS – Icedd.
She collaborates with the European Commission-DG Regio and with the World Bank-GPSA; with the Ministry of Public Governance, the Ministry of Regional Affairs, the PdCM – Agency for Territorial Cohesion, ANAC; with some Regions and Municipalities, as well as with Anci Lombardia and Leganet; with Caritas.
She has lectured for (selection) Eunomia – Scuola di Alta Formazione Politico Istituzionale, for the Federazione Nazionale dei Cavalieri del Lavoro, for Regione Lombardia, for World Bank, for ANAC, for Legambiente.
She has received recognition for Fondazione Etica from Confindustria, Cassa Depositi e Prestiti, Group of States against Corruption at the Council of Europe.
She was vice-president of CER (Centro Europa Ricerche).
She has worked in the field of research on Public Administration for: CENSIS, C.N.R. (National Research Council), University of Florence, IRTSA (Institute of Research on the State and Administration), for the Department of Political Science of the University of Florence, for A.ME.L.A. (Mediterranean and Latin American Research and Training Association).
She has collaborated with the UN as an analyst for the Holy See Mission in New York.
She is a member of Open Government Forum Italia, Astrid, Fondazione Italia Sociale, the Scientific Committee of ASES-CIA, the Forum Disuguaglianze e Diversità, and LIBenter.
Author of many articles and papers, her texts are periodically published by Il Corriere della Sera and by LUISS Open, as well as on Huffington Post, Italia Oggi and Il Riformista. She has spoken at numerous conferences, including international ones.
She has also published the following books (selection):
"I Comuni e la sfida della sostenibilità", P.Caporossi, Rubbettino Ed, 2021
"Regioni, un motore da riparare", P.Caporossi, Rubbettino Ed, 2021
"Regions, an engine to be repaired", P.Caporossi, Rubbettino Ed., 2021
"W Le Regioni?", P.Caporossi, Rubbettino Ed, 2019
"W the Regions?", P.Caporossi, Rubbettino Ed, 2019
"Nè smart nè open, intanto città", P.Caporossi, Rubbettino Ed, 2018
"Come rendere efficienti e trasparenti le amministrazioni pubbliche", P.Caporossi, Rubbettino Ed, 2017
"From corruption to civic participation", P.Caporossi, YCP, 2017
"Il diritto dei cittadini a riusare spazi abbandonati – Esperienze di partecipazione attiva" – aa.vv., Cittadinanzattiva Ed., 2016
"La riforma dei partiti in Italia. Perché conviene una legge sui partiti", edited by P.Caporossi, YCP, 2013
"Il Federalismo che già c'è. La politica letta nei bilanci dei Comuni", edited by P. Caporossi and G. Gitti, Il Mulino Ed., 2011
"La comparsa. Perché il PD non è mai nato", Pascale Ed., 2009.
If you want to write to her: [email protected]