Curriculum in English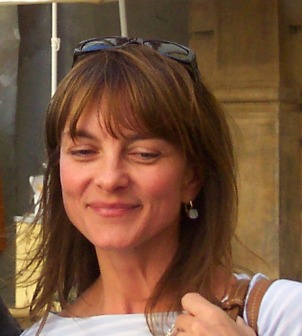 Graduated cum laude at the University of Florence (Italy), Faculty of Political Science "Cesare Alfieri", Paola Caporossi made post graduate studies at Rutgers University (New Brunswick, N.J.) in 1990 and at the Institut des Ètudes Politiques (Paris, France) in 1992. She also was visiting scholar at Columbia University (New York, Usa) in 1991.
In 2008 she founded Fondazione Etica (Rome, Italy), a foundation for the study and the implementation of public policies: she has the position of director and vice president.
Since 2013 she is  member of the Board in CER (Europa Research Center), an economic research center, founded in 1981 in Rome.
She was a researcher on Public Administration for several institutions: the National Research Council (CNR), Rome (1990-91); the Studies Center of Social Investments (CENSIS), Rome (1988-89); the Research Institute on State and on Public Administration (IRSTA), Rome (1988-90); the Mediterranean and Latin American Center of Research (AMELA), Florence (1988-92); the Political Science Department, University of Florence (1988-89).
In 1990 she was consultant for the Mission of the Holy See at the United Nations (UN), New York. In 1998 she took part in a development cooperation project in Ecuador, with the support of the Foreign Affairs Italian Ministry (NGO Crocevia).
She was included in the experts' list of the European Union (EU, Brussels, 1998-200) for technical assistance and humanitarian aid projects to third countries. In 2007 she was selected by ODIHR (Warsaw) as observer for the mid-term campaign in the Usa.
She has been a risk analyst for a national Italian Bank, while since 2008 to 2009 she was the secretary-general of the scientific committee of an Italian Banking Association (Brescia, Italy).
Author of many articles on social and political issues for national newspapers and speaker in several conferences in Italy, she also published some books: "The reform of political parties", 2013; "Federalism. How local governments spend public money", 2011; "Why the Democratic Party was never born", 2009; "The marginalization in Tuscany", 2000.
She speaks Italian, English, Spanish and she studied French.
She was a promoter of the national committee "Save the Constitution" (Rome) in 2004 and also of the social association "The Other City" (Tuscany) in 1998.
She was appointed in the Restricted Committee that in 2007 wrote the rules for the birth of Democratic Party in Italy. In 2008 she was president of the Democratic National Forum for the ruling classes' selection.
If you want to write to her: [email protected]