About Us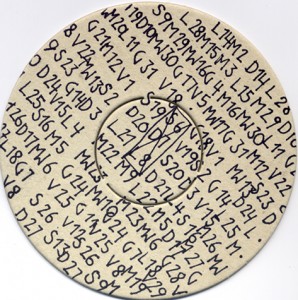 Fondazione Etica was established on 2nd October 2008, in Milan. It's an independent politically and financially instrument, that was established for "the development of a new idea of the country that is founded on a modern public ethics".
The beginning of the project – planned a long time ago – has been accelerated by international crisis and has been recalled the importance of ethics as a precondition for every economic, financial, political and, in general, public activities.
Ethics, therefore, is meant to be an instrument, a rule of public conduct; it has nothing to do with morality but it has to do with: the concept of accountability and transparency that are necessary within community.
The Foundation was founded by a group of people united by a common desire to not be inactive "audiences" to the lack of effective reforms: in fact the ruling class, sometimes, has not been as effective as it is necessary.
The foundation's organizers want – in addition but not replacing anyone – an active role in different areas, as:
– Analysis of institutions and the assessment of their performance according to ethical indices;
– Modernization of the selection mechanism and affirmation of merit and competence;
– Affirmation of the responsibility principle of the public and private management;
– Reform of Rules (economic, political, social);
– Transparency and integrity of media;
– Reappraisal and application of the concepts of law and justice
Fondazione Etica wants to promote new ideas but also new people: in our Country there are many people that have skills, abilities and merits but very often they have not gratification.
They, nevertheless, would like to contribute to a public purpose, the interest and the good common.
Fondazione Etica does not want to be qualified as one of the many cultural centres of Italy but wants to undertake initiatives that does not generate only abstract theory but tangible, valuable and innovative projects.
Beyond the scientific activity, Fondazione Etica will be characterized especially for activities of a popular character, touching on topics of their daily lives.
The Foundation, then, wants to promote one or more initiatives of social intervention and to prove that the study and analysis can be used not only to make meetings and make proposals but also to carry out these proposals.